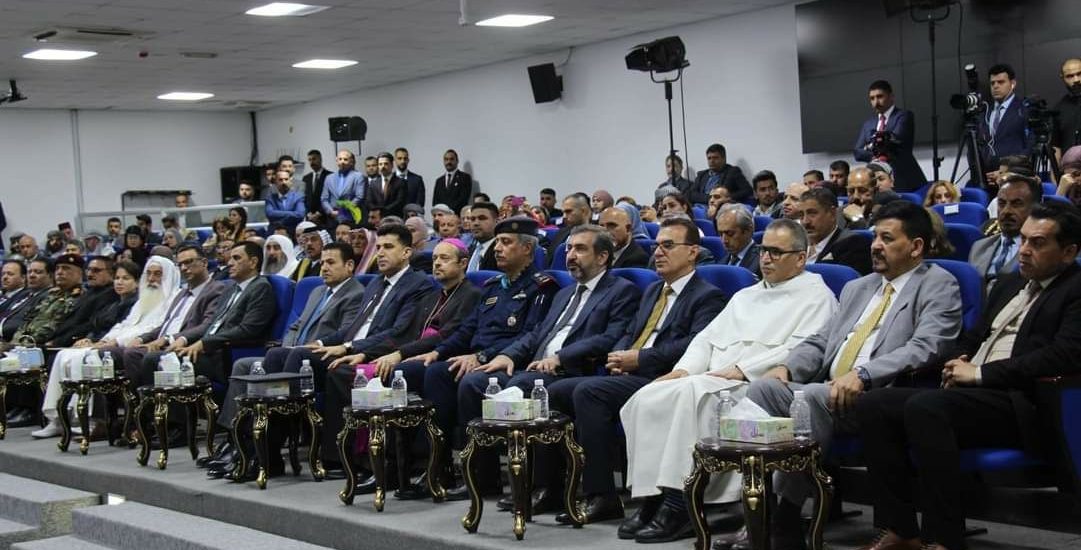 Under the auspices of the National Security Advisor and in coordination with the Al-Tameiuz Center, Ufuq Organization for Human Development, in partnership with KAPNI and the World Council of Churches, organized a series of events concurrent with the International Day of Tolerance and Coexistence, which was officially adopted by the Iraqi government last year. The first event was held on March 6, 2023, entitled "Living Together," and was attended by high-level officials and social figures, as well as international participants from Europe, Asia, and Africa. The event was held at the Al-Nahrain Center for Strategic Studies. It included official and social speeches, as well as cultural activities that expressed the cultural diversity in Iraq and the importance of preserving it. Mr. Ali Bakhit Al-Tamimi, the president of Ufuq, presented a vision for managing diversity through the development of mechanisms and procedures that are measurable and accountable. The artistic events included musical performances about diversity by the artist Jassim Haider and Assyrian poetry by the poet Amer Hamza. The events concluded with cultural dance performances representing the diversity of various regions, including the Nineveh Plains, fashion shows, ballet performances, and an Armenian choir.
On the sidelines of the "Living Together" conference, a dialogue session was held on March 7, attended by representatives of the organizing organizations, the team responsible for developing the diversity management strategy in Iraq, a large number of social personalities, and academic elites who discussed several related topics, including the education file, mechanisms for adopting curricula that include everyone, reviewing legislation and laws, and the necessity of amending laws that exclude marginalized groups. Also, ensuring the enactment of laws that protect and support ethnic, religious, cultural, and linguistic diversity, combating all hate speech and discrimination, focusing on media that is compatible with the nature of Iraqi society and committed to human rights standards, as well as the commitments of the Iraqi state at the local and international levels.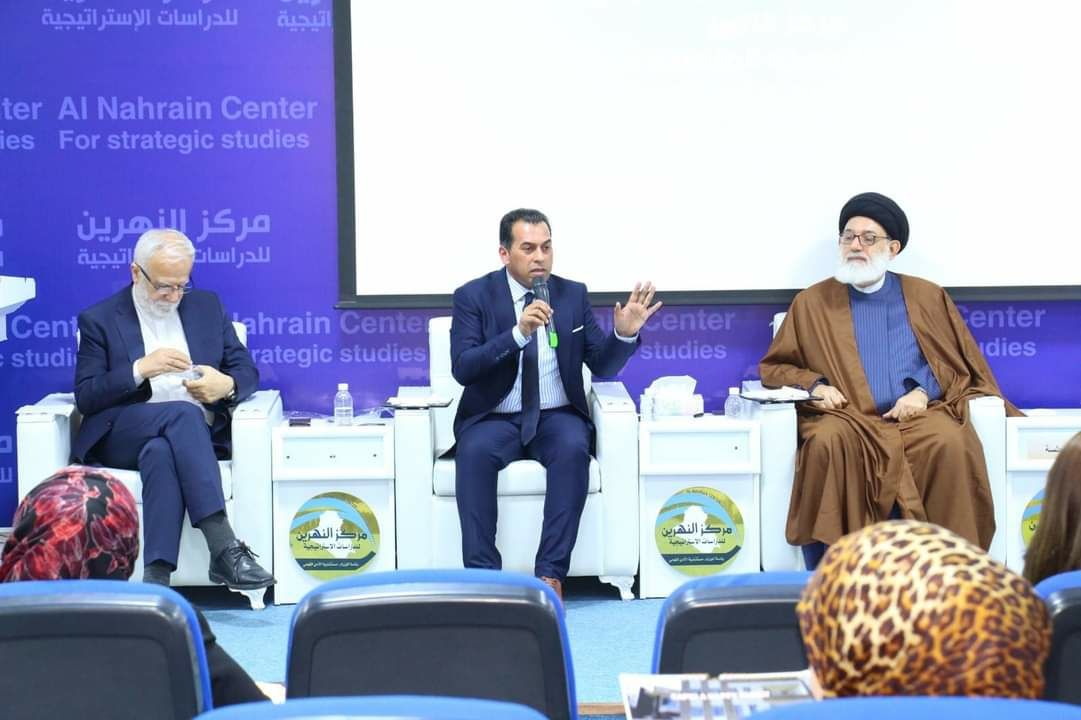 The event was concluded with a visit to His Excellency, Dr. Abdul Latif Jamal, the President of the Republic, during which the session outcomes were handed over to him, in response to his invitation. He expressed his readiness to support any steps that contribute to achieving civil peace and reinforcing the concepts of coexistence. The President also welcomed the actions taken by the National Security Adviser in preparing the national team for drafting a diversity management strategy, and expressed his support for Ufuq Organization, CAPNI Organization, and the World Council of Churches in their efforts related to curriculum development, reviewing legislation and laws, and the necessity of having a law that guarantees the rights of all minorities in Iraq.